The Keymakers, the multi-talented duo consisting of Rome Alexander and Rederic, have released a new single "Lonely" as the lead song off their upcoming debut EP due out this fall. "We have been working on this project for a long time and want this EP to be an authentic expression of what we and others close to us are seeing and feeling. Our focus has been to create songs that reflect the raw and complex emotions we feel as we face everyday challenges and opportunities.  Each song is intended to share one perspective on a particular feeling or experience – that acknowledges both the power of the moment but also how these moments impact us and the ways we grow from them" said Rome.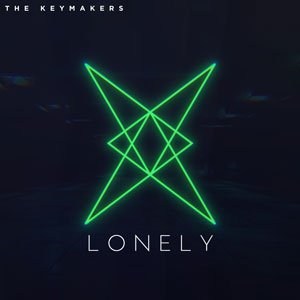 The first track from the still untitled EP is an example of this. Speaking on the meaning behind the track, Rederic said "It's about feeling disconnected in a world where you feel like you shouldn't; seeing others connect and not quite feeling able to relate, yet learning how to take comfort in that solitude. It's both a story about the pain in loneliness and a celebration of loneliness. We all feel it sometimes, and sometimes we need it, but the desire to connect persists, especially when it feels like we're losing ourselves." Underneath the context of the track is a catchy, pulsating melody which flows through highs and lows to mirror the story – it's a song meant to be danced to.
"Lonely" will be followed by two more singles before the EP comes out this fall, and The Keymakers can't wait to share more of the project, which they see as an opportunity to embrace their developing sound and display their growth as artists and storytellers.
Click the link below to listen to "Lonely," Also add the song to your playlist, share it with a friend, and connect with The Keymakers on Social Media.
https://open.spotify.com/track/1nt4puwesOMl1vPmvTdkOd?si=aJrE0g4gQ52ggVh3At4EBg
The song is available for purchase on Apple Music, Amazon, Google Play and other e-commerce sites, and for streaming on Spotify, Apple Music, Tidal and other streaming services.
To learn more about The Keymakers and follow them on social media, visit their website https://www.wearethekeymakers.com or find them on Instagram (@TheKeymakers)