Timmy Turn Up – 'Fibonacci Sequence'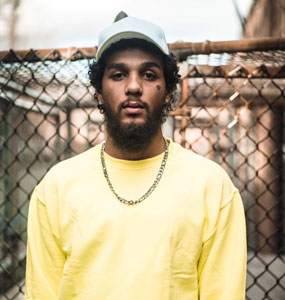 Larenz Roberts-Kelly better known as Timmy Turn Up, is a rapper heating up the scene out of Pittsburgh. He is also one half of the rap collective Addictive Accidents. The other half being Jstreet. A student of the game Timmy Turn Up has found inspiration in the likes of Lil Wayne, J Cole, Eminem, Drake, Kanye West, Bullet 4 My Valentine, Rise Against, and Bring Me The Horizon. He has been played on No Jumper, featured on Say Cheese's Instagram, and trended on Elevator.
Timmy Turn Up has been slowly building his brand, track after track, and doing shows in Atlanta. His most popular tracks include "Yu-Gi-Oh", "$cyth $eeing", "BlitzBurgh JackBoy$", "Closing" and "Liquor Kissing".  Shining with his innate skillset, which includes smart wordplay, smooth flows, complex rhyme schemes, and hypnotically quick rhyming, Timmy Turn Up is currently making waves with his latest single, "Fibonacci $equence".
Connect with Timmy Turn Up:
INSTAGRAM: https://www.instagram.com/timmyturnup_loud/?hl=en
TIKTOK: https://www.tiktok.com/@timmyturnup412?lang=en
YOUTUBE: https://www.youtube.com/channel/UClvTTNM-0774ezG5KRoNYXQ