Deranged the Insane – "Kountry Wayne (DRIP)"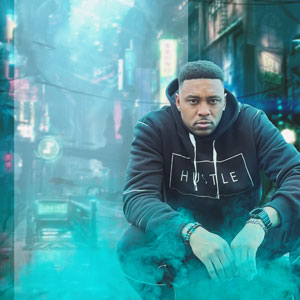 Deranged the Insane is an acclaimed Hip-Hop artist hailing from Panama City, Panama, but grew up in Adel, Georgia, the 229 area code. The rapper's musical aptitude stems from when he was only a teenager. He then joined the rap group known as Killah South. After a while, he went on to become a solo artist. Deranged the Insane's most popular song is "Don't you think I'm handsome".
The release – part of his 2021 album "Being Myself" – gained nearly 50,000 streams on Spotify alone. He has recently released his 3rd project, on January 1st, titled "Time to Get Deranged, Vol. 2", an album consisting of 10 songs. The track "I-75" means a lot to Deranged the Insane, as it is was the main interstate he traveled on when at home in Georgia. With tens of thousands of listeners, Deranged the Insane is making a name for himself in the music industry. His latest release is "Kountry Wayne (DRIP)".
OFFICIAL LINKS:
Website: www.iamderangedtheinsane.com
IG: @derangedtheinsane
Twitter: @Deranged_insane