Queen Omara, the soulful songstress and articulate lyricist, was born in Southern Maryland and raised in Nanjemoy, where she picked up singing at just 9 years old from her dad. Omara later knew that a music career was what she wanted after her first talent show in the 5th grade. In the rest of her school years, she sung in the choir and attempted to play a few musical instruments.
Upon graduating from high school, Queen Omara added rapping to her arsenal of talents and it pushed her to do collaborations with local artists, she attended open mics, and appeared on other digital platforms. Queen used social media to promote herself independently until Greystone Music Group, a local independent record label took notice.
After collaborating with Greystone on a song, she was signed to the label, With Doc Phenom's productions, the Queen and Greystone began pumping out very unique sounding and quality music. Greystone and Queen Omara plan to continue working together as far as the future goes, experimenting with sounds and visuals as they create their own diverse genre in the world of music. You've been invited on a journey of good fishing days, beautiful designs, and creation of music for your soul. Queen Omara is on radio rotation with the track "New Flex" Produced by Doc Phenom.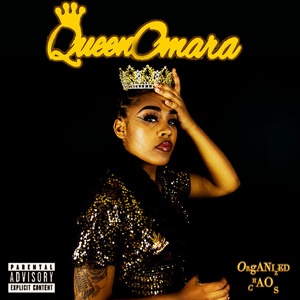 OFFICIAL LINKS:
Website: https://instabio.cc/Queenomara
YouTube: https://youtube.com/c/QueenOmara
Apple Music Clean Version: https://music.apple.com/us/album/new-flex/1528516205?i=1528516481
Apple Music Remaster (Explicit) Version : https://music.apple.com/us/album/new-flex-remastered/1599527449?i=1599527450