Based in London UK, Meres has grown up with many musical influences from diverse genres. He discovered his love for writing at the age of 12, and had been singing since learning how to talk. Now in the beginning stages of a musical journey alongside the production experience and universal style of FunkshyBeats, the two have been hard at work on the upcoming album, "Psychology". In the meantime, Meres has dropped the single, "Have You Ever" which explores new levels of sonic innovation, while also finding fresh shades of emotional maturity.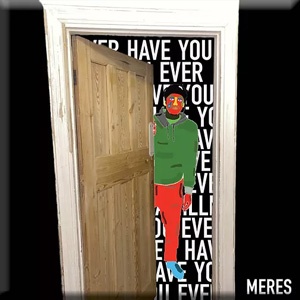 The power of "Have You Ever" lies in its sonic fearlessness. Meres has experimented with electronic and synth soundscapes before, but this production by FunkshyBeats feels like mesmerizing territory for the singer. It is saturated in low rumbling basslines, shimmering keys, and uneven skittering hi-hats that makes Meres' voice sound as emotional as he feels.
"Dreams is what she sold you. She just never told you," sings Meres, as he unfolds the narrative. The song's hypnotic catchiness belies its depressing angst, a sophisticated combination that's a testament to Meres' depiction of a relationship that results in a confusing morass of emotions.
On "Have You Ever", Meres navigates these conflicting emotions in a way that captures the experience of being lost in a sentimental swirl, trying to separate the truth from the deception. The track displays the grandeur of a pop ballad, with a swooning earworm of a chorus.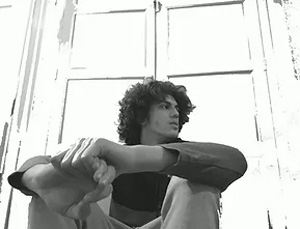 The song emphasizes Meres' propensity for letting his voice saunter along the smoldering rhythm, and then straining it to convey emotion in just the right places. "Have You Ever" sees Meres becoming emotionally unraveled, picking at the remnants of a tricky relationship.
"Have You Ever" delivers a real sense that Meres is closer than ever to striking the perfect balance between a darkly shaded soul-searching aesthetic, and naked pop ambitions. This charming singer-songwriter understands the allure of mystery and the language of affliction.
There is a certain cinematic style in how Meres weaves his narrative around devastating thoughts. Here he portrays how the inescapable despair of negative relationship intricacies can translate to brooding isolation and spiraling emotional instability.
Meres' upfront vocals tell a tale which is easy to follow, and even easier to listen to as a song. His words are introspective and personal like he lived in them. This depth is matched by the FunkshyBeats production, ensuring that you want to keep listening; and as the track develops, the anticipation only increases.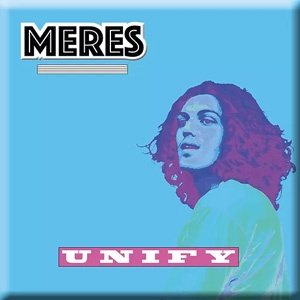 Meres is an agile vocalist who seems to be able to find his feet anywhere musically. The track lets listeners know from the start what they're getting – a deep dive into some emotional introspection, set against a stunningly atmospheric sonic backdrop.
Through all the emotional peaks and valleys of "Have You Ever Seen", it does an excellent job of staying true to the overarching narrative. It's an intoxicating musical journey, that listeners will no doubt feel every ounce of. The song showcases Meres' vocal and storytelling talents, and comparatively, the instrumentation is clean and dry making for a resonating and powerful track.
"Have You Ever Seen" creates a mesmerizing vibe that listeners will not forget anytime soon as Meres knows exactly how to pull in listeners and keep them locked and engaged. "Have You Ever Seen" is effortlessly dynamic in all its facets.
OFFICIAL LINKS:
https://www.nrrmusic.com/meres
https://instagram.com/meresoneinamilli?igshid=YmMyMTA2M2Y=
https://instagram.com/funkshybeats?igshid=YmMyMTA2M2Y=
Listen to MERES – HAVE YOU EVER by Natural Rhythm Recordings on
https://soundcloud.app.goo.gl/Mc1Wt
https://spoti.fi/3sOHfnq