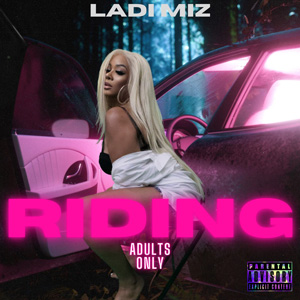 Ladi Miz is an independent artist, songwriter and author; known for her conscious music however she is very versatile and doesn't like to be put in a box. Her passion for hip-hop music is about teaching her community and up lifting her people.
Ladi Miz loves to entertain and have fun but her goal is to make a difference by positively impacting her fans. Ladi Miz has her own podcast called "From Da Ground Up Productions" where she has interviewed several legends and provides a platform for other independent artist and business owners. She also started her own publishing company.
Ladi Miz is not just an entertainer she is also an entrepreneur. She has her own company "Peace Mentoring LLC" as a motivational coach and workshop instructor. She is now hosting and promoting events. But it doesn't stop there Ladi Miz is multi passionate and she now has her own potato chip company called Boss Move Chips.
OFFICIAL LINKS:
https://linktr.ee/LadiMiz
www.ladimiz.com
https://youtu.be/vEjZiYtf6jg
Riding – Single by Ladi Miz https://music.apple.com/us/album/riding-single/1630576228